We know there are many options for cabin camping in Massachusetts - so how do you pick the best campground to meet your standards? Whether you've already booked your cabin rental at our Camp-Resort, or are still in the research phase, we want to take a moment to inform you of all the reasons why Jellystone Park™ Cranberry Acres is the best for cabin camping in Massachusetts.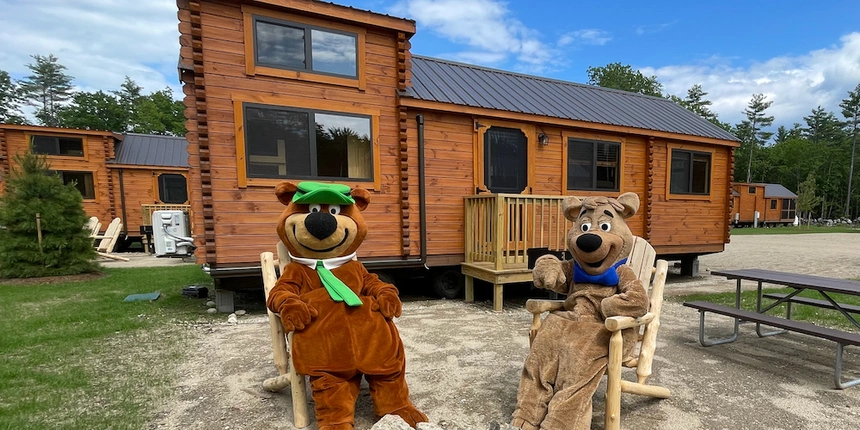 4 CABIN TYPES TO CHOOSE FROM
Yes, you read that right! We have 4 different cabin styles for you to choose from when you stay at Jellystone Park™ Cranberry Acres. Plus, we offer luxury cabins so that you're sure to find a Massachusetts cabin that provides all of the conveniences of a home and fits all your needs. Kitchen? Check. Full bathroom? Check. Private bedrooms? Check. Experience the glamping lifestyle when you choose one of our luxury cabin rentals!
Cranberry Cottages:
Our Cranberry Cottages are the perfect choice for a big family! Sleeping up to 8 and including two private bedrooms, this spacious cabin also includes a full kitchen and bathroom so you have all the necessities right at your site! Plus, this cabin offers pet-friendly units so you can bring your furry friend on your camping trip with you!
Boo Boo™ Bungalows:
Our Boo Boo™ Bungalows are another luxury cabin with four different types to choose from based on where you want your site to be located at our Camp-Resort! All of our Boo Boo™ Bungalows feature accommodations for up to eight guests with one private bedroom, a full kitchen, bathroom, heating, air conditioning, fire ring, and picnic table. Our standard Boo Boo™ Bungalows are located in three different spots - next to our cranberry bogs, tucked away near the far end of Ben's Pond, and right near our attractions in the center of our Camp-Resort.
Preferred Boo Boo™ Bungalows:
These are the right choice for all of our campers who love being near the water! Choose from location options by the Water Zone with our Preferred Boo Boo™ Bungalows. Plus, these cabins are right by Ben's Pond too, so you get access to both of our water attractions!
Waterview Boo Boo™ Bungalows:
If you want to wake up to a waterfront view from your cabin window, or go fishing early in the morning, this is the bungalow for you! When you choose our Waterview Boo Boo™ Bungalows, you are getting prime views of Ben's Pond and our beach! Plus, when you rent this cabin, you have an option to add-on a private hot tub for the ultimate relaxation.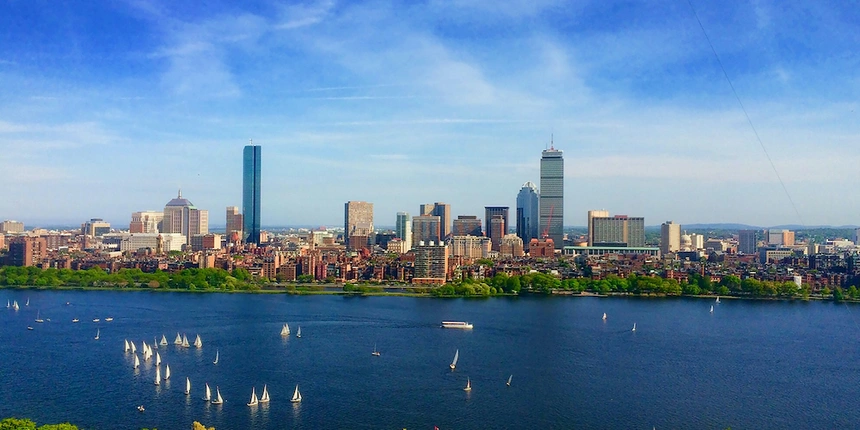 NEAR BOSTON
When you go to book a hotel, the location is perhaps the number one reason why you booked that specific hotel over another. It's so important to understand where you will be centrally located before booking your family vacation. One of the main reasons why we are the best option for cabin camping in Massacahusetts is because we are located near a big city - Boston!
Boston, MA:
Plan a trip to to the big city and enjoy the wonderful world of New England with water views and history, all while cabin camping near Boston, MA. Jellystone Park™ Cranberry Acres is 45 minutes away from Boston, making it the perfect day trip destination! Enjoy activities like visiting the aquarium, catching a baseball game, or enjoying delicious seafood and authentic New England cuisine. Boston is a great place to take a day trip with the family while you're camping with us!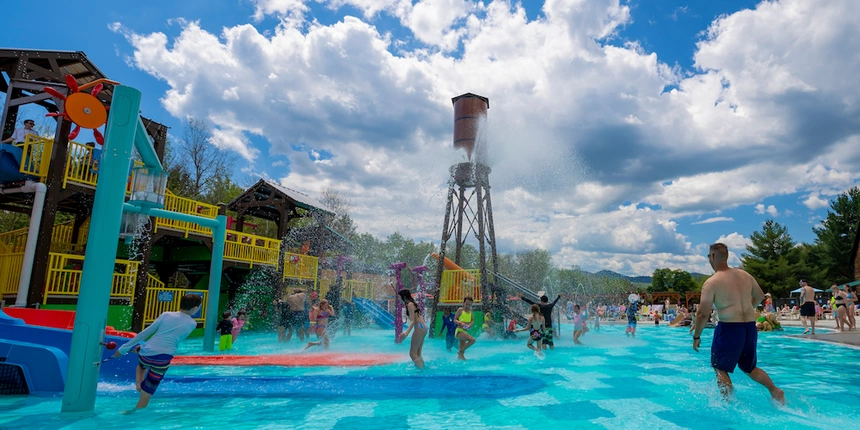 10+ ATTRACTIONS INCLUDED WITH YOUR CABIN RENTAL
We have so many attractions, you may not have time to do them all during your stay! Plus, over 10 of our attractions are included with your cabin rental! These include our main attractions like the Water Zone, swimming pool, mini golf course, jumping pillows, playground, sports courts, select arts & crafts, and so much more. Make sure to view all of our attractions to start planning your itinerary!
Although the majority of our attractions are included when cabin camping, we do offer some attractions at an additional cost. These include Laser Tag, Gem Mining, the arcade, and select arts & crafts. Whether you're looking to add one or all of these attractions to your stay, or just stick with the included attractions, your cabin camping experience is sure to be one you'll remember.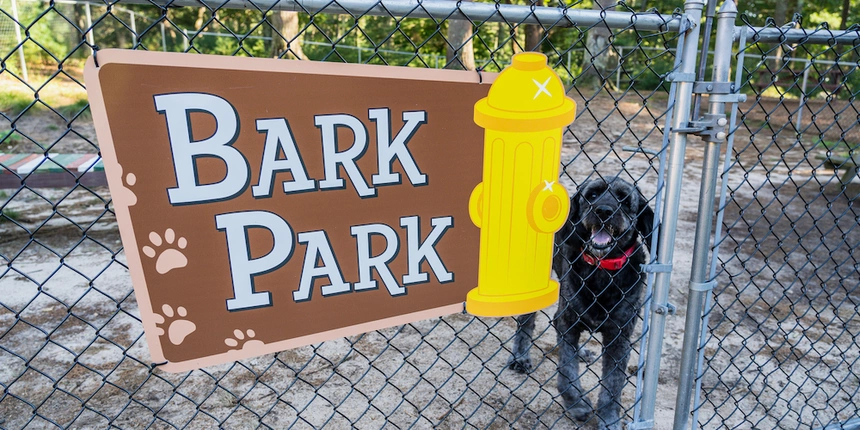 ON-SITE FACILITIES
We want to make your stay easier and more fun, so our Camp-Resort provides top-rated facilities that are available for all of our campers! If you need to grab some ice, charcoal, firewood, or forgot to bring supplies, our Ranger Station is here to provide anything you may need. The Campfire Canteen and Twistee Treat offer a variety of food options like hamburgers, wraps, and ice cream so you don't need to meal prep every night. We also have the Bark Park where your furry friend can roam around in a fenced-in area. In addition, we have laundry services, a community fire pit, and more on-site facilities. No matter the need, we have a service to make your cabin camping experience stress-free!

We hope these reasons provide you with a better understanding on why Jellystone Park™ Cranberry Acres is the best option for cabin camping in Massachusetts. With so many different cabin options, you're sure to find a cabin rental perfect for your taste. Plus, since we are in close proximity to big cities like Boston, we are a great home-base for the adventures you have planned around town! Lastly, our facilities and included attractions with your stay makes our Camp-Resort a stress-free, yet fun-filled option for your family getaway. Make sure to book your cabin rental before we sell out - we can't wait to show you all that our Camp-Resort has to offer!