All aboard! Plan a roadtrip with family or friends from the great city of Boston to Plymouth! We rounded up the best restaurants, activities, and attractions that you must try during this one hour road trip. Our road trip guide starts in Boston and ends in Plymouth, but this itinerary can be flipped easily if you're starting in Plymouth or another nearby city instead! Keep reading for the ultimate road trip itinerary and guide that's fun for all ages!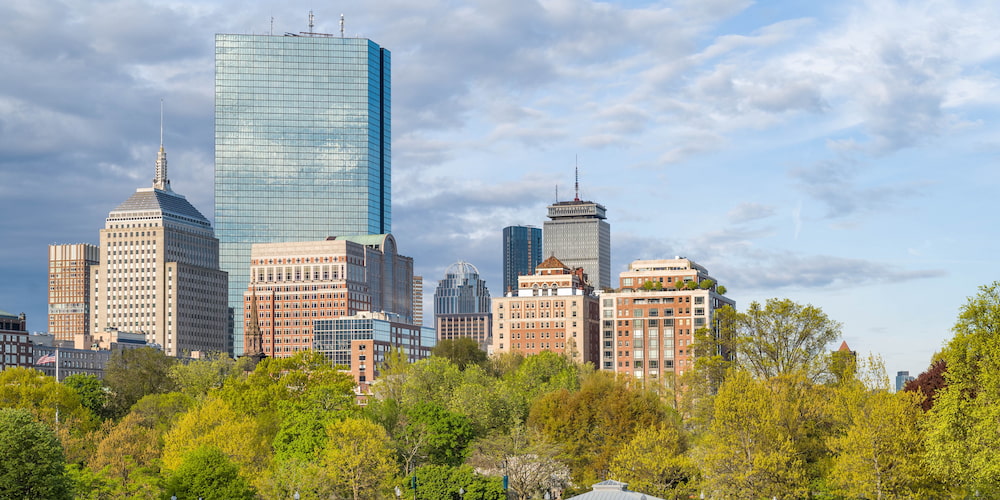 Boston: Starting Your Road Trip
You've officially started your road trip from Boston - now what? Before you head towards Plymouth, don't forget to explore the great city of Boston! We're listing a few stops in the Boston-area so you can take advantage of all the fun the city has in store for you and your family! Plus, our Camp-Resort is only 15 minutes away from Plymouth, making it the perfect last stop of your road trip! Let's head to stop #1!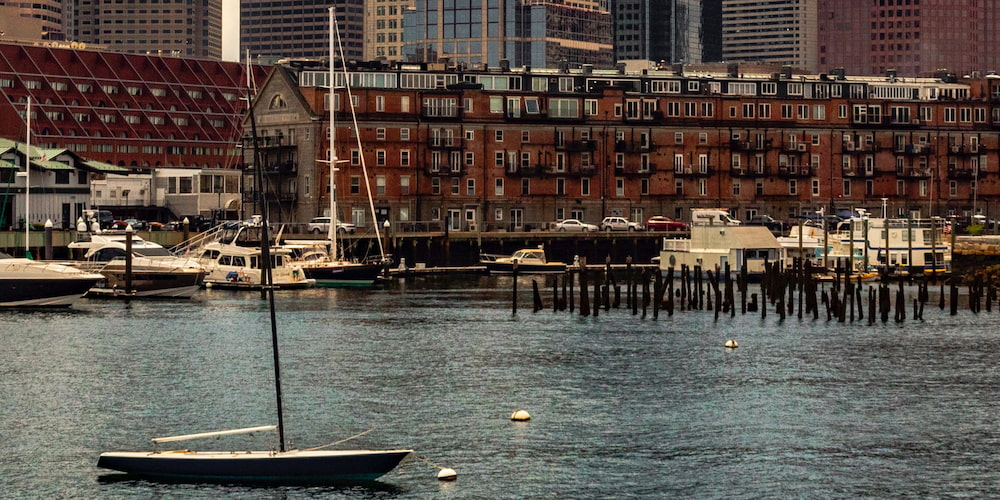 Stop #1: Fan Pier Park
Fan Pier Park is a great place to start your road trip, because there are so many activities for your family to choose from! If you're looking for a quick stop, you can walk around and watch the ships sail away while you take in the ocean breeze. If you want to spend more time here, there are plenty of activities such as various restaurants, retail stores, boating docks, outdoor picnic tables and more!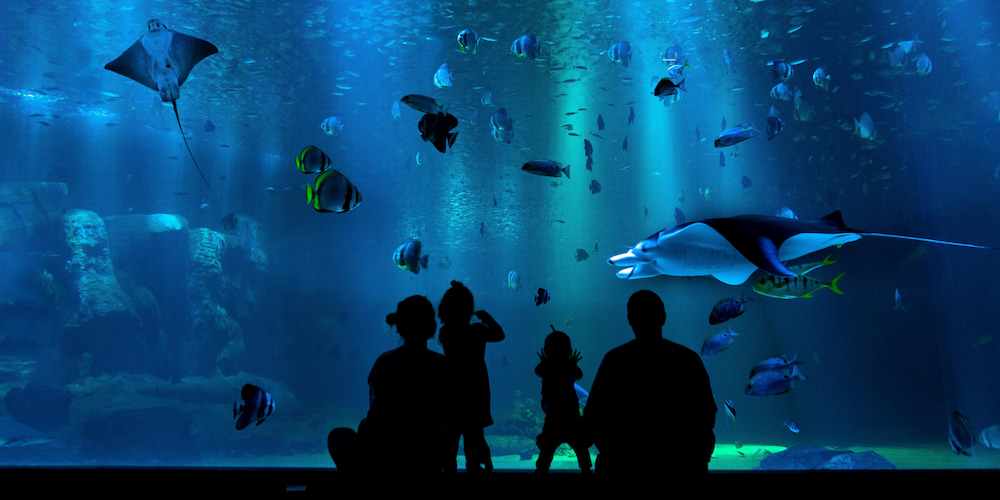 Stop #2: New England Aquarium
The New England Aquarium is a great place to visit with your family! The aquarium has a lot of different exhibits spotlighting many different animals, so there's something to see for everyone! You can look at bright, vibrant coral reefs, the penguin colony, atlantic harbor seals, and more! Plus, the aquarium partners with the Boston Harbor Cruises for whale watching cruises! You can buy joint tickets here.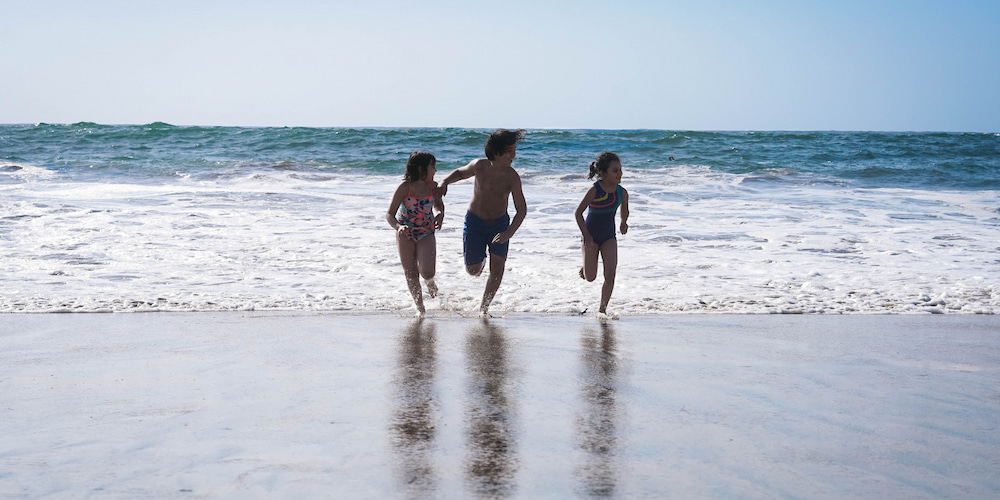 Wollastan Beach
After visiting the aquarium, you might be itching to get in the water yourself - which is why the next stop is Wollastan Beach! This is the largest beach located along the Boston Harbor located in Quincy, MA. The shoreline is around 2.5 miles long, and the sandy beach is perfect for a quick, relaxing stop. Plus, if you get hungry, there are restaurants right along the beach that have delicious, fresh seafood options! If you need a place to grab a bite to eat, try out The Clam Box and see why their famous fried clams are a local delicacy!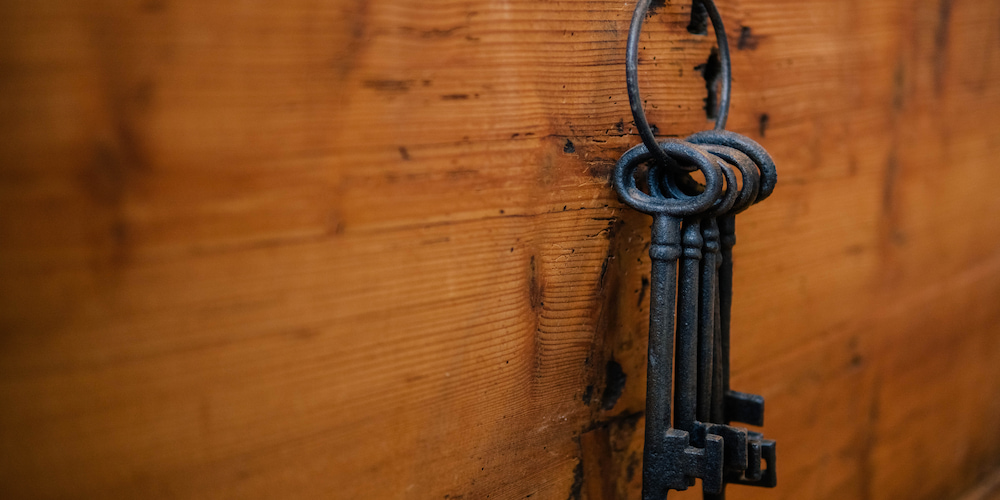 Passcode Escape Room
When you head down toward South Quincy, MA for about 10 minutes, you'll drive by the Passcode Escape Room! Although it's located close to the beach, this activity is too fun to pass up! Escape rooms are a great way to get your family collaborating and having fun together. Plus, this is the perfect way to get your brain moving after a nice, relaxing trip to the beach. You can choose between two rooms, The Secret Lab or Passcode Pawn Shop, and buy tickets here!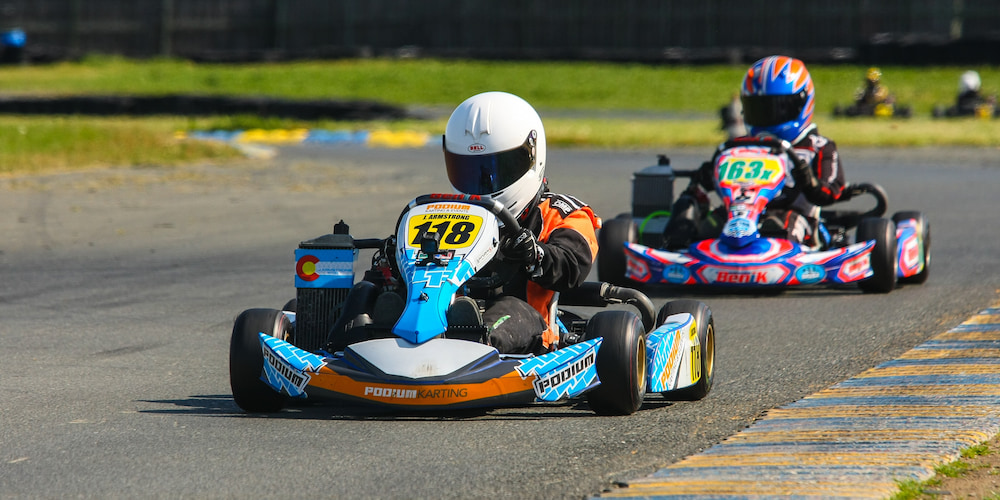 Starland Sports & Fun Park
Being in the car can make anyone antsy, which is why Starland Sports & Fun Park is the perfect place to make your next stop during your road trip from Boston! Children and adults will have a blast trying out all the different attractions. You can rent a court or turf if you want some private family fun, or you can join in on sports like volleyball, pickleball, flag football, whiffleball, and so many others! That's not all there is to do though - you can also ride go karts, bumper cars, play laser tag, climb on the rock wall, and more! Make sure you plan enough time for this stop, because you might be here a while with all there is to do!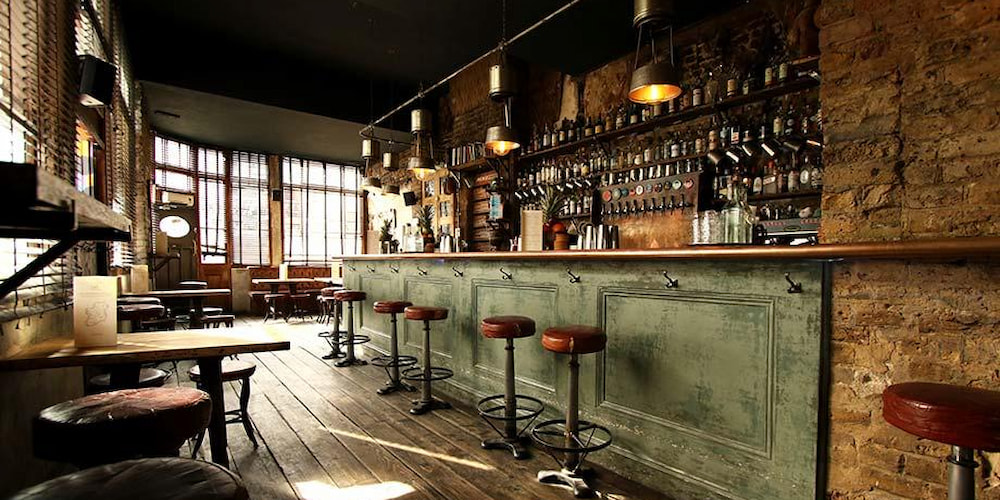 The Sun Tavern
The Sun Tavern is the perfect, historical place to grab a bite to eat! Built in 1714, this colonial-era farmhouse serves their guests a delicious meal and charming experience. Their traditional Boston-cuisine has placed in many "top restaurant" lists, and they have even received multiple awards! If you want an authentic, New England dining experience, this is the place to go!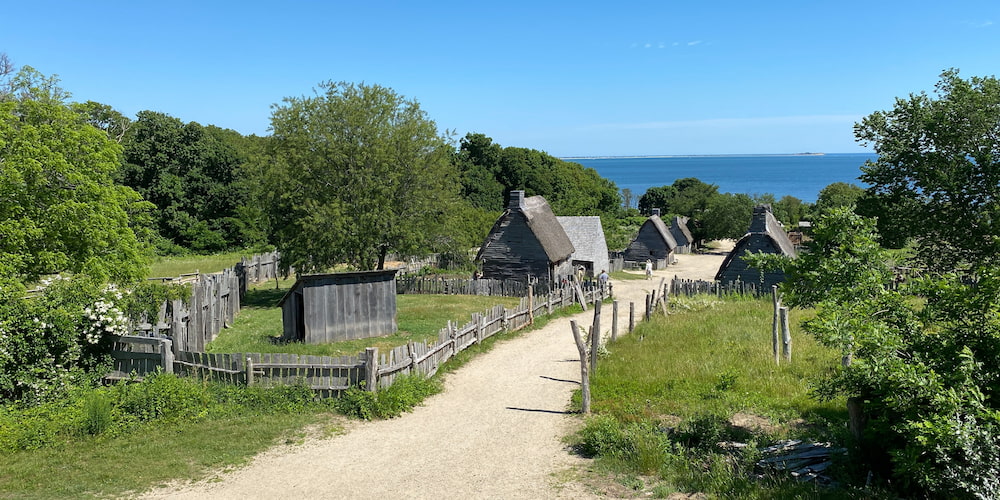 Plymouth: Road Trip (Almost) Complete
You've officially arrived to your destination! Now, it's time to explore the city of Plymouth. There are plenty of historical sights and activities for you and your family to see while you're in town. Be a part of history and visit Plymouth Rock in Pilgrim Memorial State Park, where the first pilgrims settled in 1620. While you're visiting Pilgrim Memorial State Park, you can also visit the Mayflower II - an exact replica of the ship that the pilgrims first arrived to America in! If you want to see even more authentic pilgrim artifacts, you can visit The Pilgrim Hall Museum. Plymouth is a city full of history - we can see why it's known as "America's Hometown!"
Once you've done all the fun activities you have planned in Plymouth, it's time to pack up the car and head to one last destination - the best campground near Plymouth, MA - Jellystone Park™ Cranberry Acres!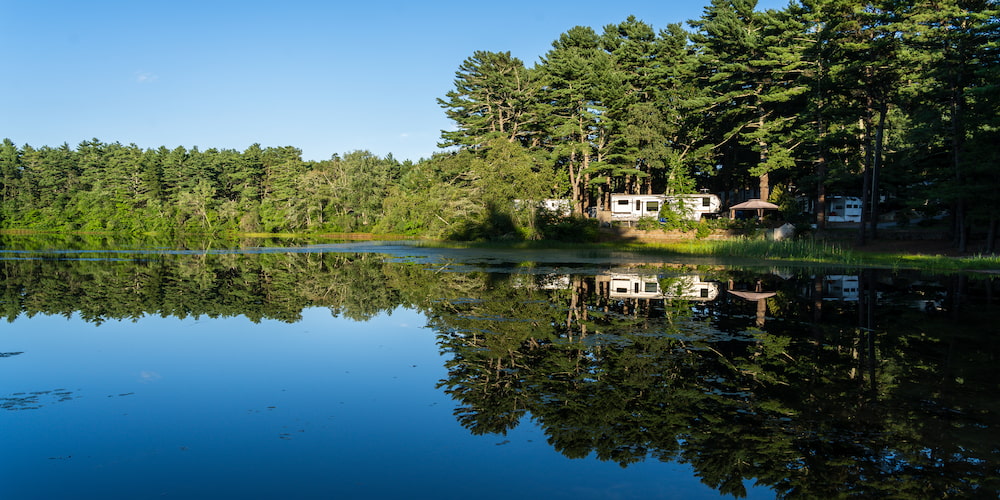 J
ellystone Park™ Cranberry Acres: Road Trip Complete
Located under an hour and a half away from Boston and only 15 minutes away from Plymouth is Jellystone Park™ Cranberry Acres. Our Camp-Resort is a great home-base for either a day of fun in the sun or an overnight stay!
As one of the best campgrounds near Boston and Plymouth, Jellystone Park™ Cranberry Acres offers a variety of ways to stay including RV sites and tent sites - making it an easy point to get some rest after your road trip. There's nothing like spending an evening around a campfire with family and friends!
On the other hand, if you're looking to continue on your road trip but want to stop and visit a friend to use the pool, mini golf course, sports courts, and other attractions, our Camp-Resort offers visitor passes! Our visitor passes let guests visit their friends or family at our Camp-Resort and use all of our attractions for as little as $12/person during non-peak season and $18/day during peak season. Please note that our visitor passes are subject to availability.
We hope you're able to take advantage of all of the great restaurants, activities, and attractions we outlined when planning your road trip from Boston to Plymouth, or vice versa! From the New England Aquarium in Boston, to visiting Jellystone Park™ Cranberry Acres - one of the best campgrounds near Boston and Plymouth, to even cracking escape codes in Quincy, this road trip will be packed full of adventure and memories!