When planning the perfect trip to anywhere, food is a huge consideration. It can be stressful trying to find the perfect place to eat for the family or a nice brewery or winery to visit on your own. Fortunately, when it comes to the city of Carver, MA we've got you covered. Our Jellystone Park™ Cranberry Acres location is right in Carver. As a result, we've become experts on the area. Below, we've outlined a few restaurants, wineries, and breweries that we personally recommend and hope you give a try during your next visit!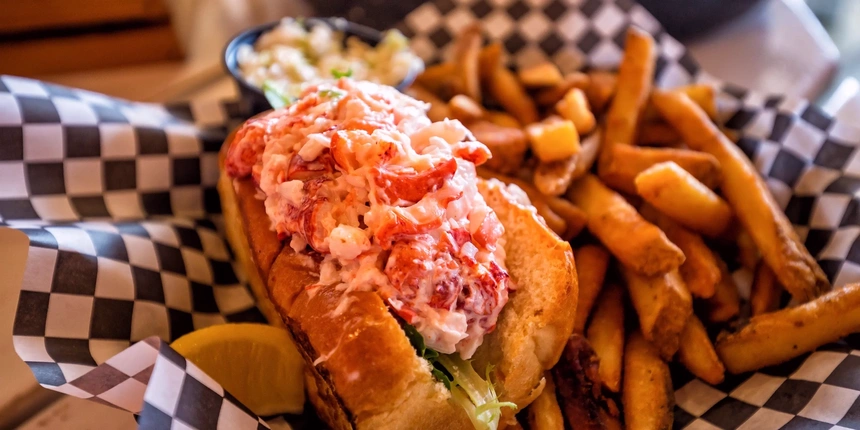 Restaurants
Finding a place to sit down and grab a bite can be tough. With so many different options and varying reviews, it can be difficult figuring out what places are truly good. Well, we can help with that! The Carver area has tons of restaurants to choose from with delicious food options. We've compiled our top five Carver, MA restaurants below!
Plane Jane's Place
The humble roots of Plane Jane's Place make it a really fun place to go. They started as a small snack shop next to the Plymouth Municipal Airport and have grown to be a spot for some of the best in the area. They've been awarded best pizza, salad, take-out, and even best breakfast. Beyond offering some of the best food in the area, they also offer the best views of any restaurant in the area. Being right next to the air strip, customers can watch the planes depart while enjoying their breakfast, burgers, or pizza at this restaurant in Carver, MA.
Fiesta Charra
Looking for some good Mexican food in Carver, MA? Check out Fiesta Charra, this local small spot serves some of the best Mexican food in the area. The owners have been working for over 15 years learning how they can bring the experience, spices, and real authentic recipes to each customer. They have some great guacamole and street tacos available as well as fantastic margaritas. If you're looking for nearby Mexican cuisine, Fiesta Charra is a great place to check out.
D's Omelet Shoppe
D's Omelet Shoppe is a quaint and cute local spot in Carver. At D's, the staff are all very friendly and make you feel like you're right back home. They serve giant breakfast portions and have different specials frequently. They also have great crepes, homemade quiche, jumbo pancakes, and great omelets. Although breakfast is their forte, they also have sandwiches for anyone who might want something more for lunch.
Berry Guys Farmstand
Berry Guys Farmstand sells cranberries, apples, peaches, corn, squash, summer squash, zucchini, peas, celery and cucumbers, raspberries, and more. But, they wouldn't be on this list if they weren't also a restaurant. On the property, they have a deli and bakery! The deli serves great sandwiches, as well as really good breakfast sandwiches. They have a ton of different options to choose from and are definitely worth a stop for their sandwiches and some fresh local produce.
Fresh and Friendly Seafood Market
If you're visiting New England, it would be a disservice to yourself to not try some New England seafood. Fresh and Friendly Seafood Market is always having different specials, and has a great lobster roll as well as clam chowder, fish and chips, and more. You can't visit Massachusetts without trying some New England seafood and the Fresh and Friendly Seafood Market is a great place to get some.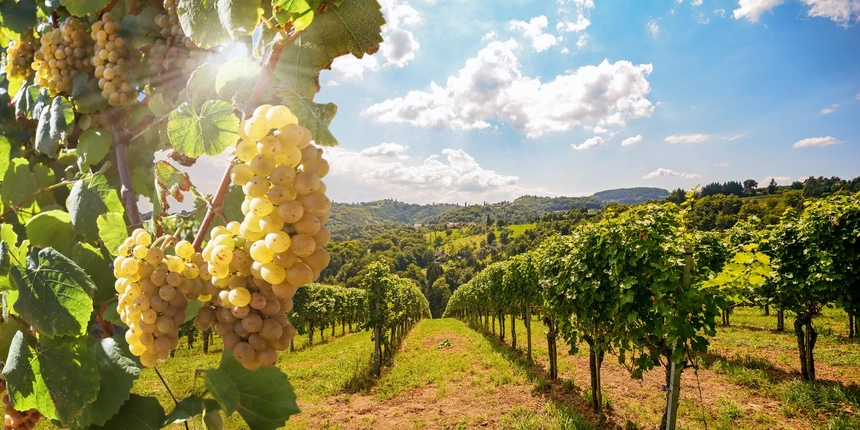 Wineries
When it comes to fine wine, Massachusetts has proven to be a bit of a rising star. Although not mentioned much, New England has shockingly good soil for grapes. The soil grows excellent grapes for wines like Chardonnay, Pinot Noir, Pinot Gris, and many more. Between all of these great wineries, you're sure to find a Massachusetts winery you'll love!
1620 Winery
As the grandson of a Sicilian winemaker, Robert Mullaney grew up around winemaking. Although he was unable to be taught by his grandfather, he grew up around uncles who taught him the family business. Robert put his knowledge into use and now has a variety of wines awarded gold, silver, and bronze medals. Try 1620 Winery's award winning fruit wines like their blackberry, cranberry, and blueberry wines.
Plymouth Bay Winery
Winemaker Robert Carr and his wife Pam took over Plymouth Bay Winery in 2011. They don't have a strong history in wine, but instead try unique twists with their wines. Their aim is to make fun wines that aren't stuffy, and make versatile companions to a wide variety of meals. Try some of their wines when you visit this Masscahusetts winery with a tasting, for only $15 experience a curated five wine tasting experience.
Running Brook Vineyard & Winery
Running Brook Vineyard & Winery is a beloved 14 acre vineyard and winery in Massachusetts. They make all their wines on site and even distill on site, because of this they offer unique brandy, grappa and other flavored liqueurs. Pedro Teixeria, the owner and winemaker, decided with his partner to grow Vitis Vinifera grapes after touring several other vineyards. With these grapes, they make a variety of wines and offer tastings.
Cape Cod Winery
Cape Cod Winery is a small family run business. Pete & Erika Orlandella purchased the winery back in 2013 and have owned it since then. They are constantly working to improve the business and make sure everyone's happy. They have great wines and have a ton of different events throughout the year. Keep an eye on their event calendar before your visit to Carver for a chance to see some live music!
1365 Church Street Vineyard & Winery
1365 Church Street Vineyard & Winery is owned by John & Amber Eikelenboom. John Eikelenboom and Patrick Cantini are the winemakers and both have been making wine for over a decade. These dedicated winemakers start with the grapes and ensure that every batch is held to high standards. They make plenty of their own great wines with these grapes, but also sell their grapes to other vineyards. At their Massachusetts winery, they offer tastings of their wines that you can check out during your visit.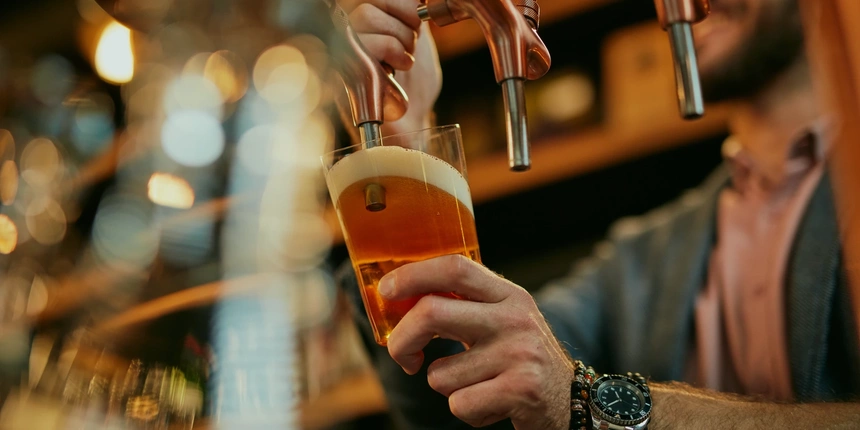 Breweries
Carver, MA offers plenty of breweries but finding the best ones to visit can be tricky. Fortunately, if you're looking for a cold one in Carver or trying to sample some craft brews in Plymouth, these five breweries we've compiled below should have you covered.
Brewery 44
Brewery 44 is a great, family-friendly brewery near Carver. They have tons of unique beers and seltzers to try as well as a full kitchen and an outdoor beer garden. They offer beer flights allowing you to try four of their beers for $16, they also have great food including pizza, wings, and nachos. They excel at small batch seasonal beers and craft seltzers made with local ingredients like Massachusetts cranberries and other fruits.
Mayflower Brewing Co.
The Mayflower Brewing Company is a craft microbrewery located just outside Carver. They are a great brewery dedicated to ales and lagers, and even sell their beer all across New England! Visit this brewery in Massachusetts for a chance to taste their different beers and get a tour of the brewery. They also occasionally host special events at the brewery with live music, food, and more.
Independent Fermentations Brewing
Independent Fermentations, or IndieFerm for short, is a small craft beer (and kombucha) brewery. They brew beer and consider themselves "radically traditional" with the aim to brew beers that taste like beer. During the summer, this Massachusetts brewery sometimes has pop-up food vendors and live music. Come get a good traditional New England beer when you visit!
Black Hat Brew Works
Black Hat Brew Works was founded in 2015 by Paul Mulcahy and his brother Scott. They aim to create a consistently high quality beer using as many local ingredients as possible. They started brewing as a hobby before they invested in their brewery. They have a ton of great beers to offer and if you're in the area this brewery is a great place to stop.
Old Colony Brewing
Old Colony Brewing was founded by four people, brothers Dan and Dennis Nash, Chris Currier and Tim Driscoll. Founding brothers, Dan and Dennis Nash had got their start from home brewing before opening their Old Colony. They have plenty of different beers to try and are open on the weekends for you to stop in. Otherwise, their beers are also in McGuiggan's Pub right down the street for you to try their beers even when the tap room is closed.
Whether you're looking for a nice family restaurant, a beautiful vineyard & winery, or a cozy taproom to discover, Carver, MA has a place for you. If you need a place to stay while out here though, check out our Massachusetts campground, as we are only a short distance from all of these excellent spots! To book your stay, call (508) 866-4040 or click here to view availability. We look forward to seeing you soon!